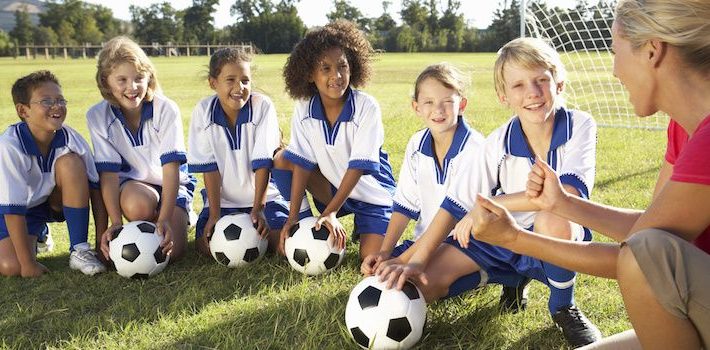 Are you thinking about organizing a trip for a large group to attend a Houston Texans home game? How about plans to Hook 'em Horns in Austin? Has a parent floated the idea of transporting the entire little league team plus every parent to a tournament held in Fort Worth, Texas?
Whatever your sports team transportation needs, ST Charters and Buses has you covered.
Why ST Charters and Buses?
Are you tired of riding the same uncomfortable school buses to and from away games? Trying to seat a large group of players, as well as coaches and trainers, can be a logistical nightmare. What about the parents and other relatives that want to come along for the ride? When the time comes to hit the road for a big amateur tournament or a Dallas Stars home game, savvy sports fans turn to ST Charters and Buses.
Our solution driven mobility signature services helps our customers eliminate the problems they experienced with another charter bus rental company. We work closely with several amateur and professional sports teams by providing clean, roomy bus rentals for the ultimate in a comfortable riding experience.
ST Charters and Buses pays the same attention to detail as the teams we root for in Houston, Texas.
Here's what you can expect from our charter bus rental team:
Plenty of room to stretch your legs
Seats that deliver optimal comfort
Professionally trained drivers
Personable and knowledgeable customer service agents
Commitment to delivering safe transportation
Amenities like Wi-Fi, large touchscreens, and freshly cleaned restrooms
Call our office at 1-979-587-7547 or complete and submit the convenient online form located on the home page of the SL Charters and Buses website.
Benefits of Renting a Bus for a Sports Team
Why should you rent a bus for sports team travel? Let us count the ways.
Affordable Way to Go
Splitting gas costs between four people riding in a SUV for a trip to watch the mighty Houston Astros will cost more than what a group of 50 passengers have to pay for fuel while riding on a charter bus. In fact renting a bus for sports teams traveling cost less per passenger than virtually every other mode of transportation.
Scheduling that Works
By renting a charter bus, you eliminate the problem of having to wait for every car to show up on time. You set a time for departure and give everyone a 15-minute window to leave with the rest of the group. Anyone that is late is left behind, no questions asked. Another issue with driving multiple vehicles is at least one driver will get lost during the trip to or from the big event.
Safety First
With fewer accidents and injuries, charter buses represent the safest mode of group transportation. ST Charters and Buses ups the safety rating of charter buses by making the commitment to regularly inspect every bus in our safety first fleet of charter buses. Each bus is equipped with the latest safety feature to prevent accidents.
Stress Eraser
Trying to find parking in a strange area of Houston and having to deal with careless drivers are just two of the stress drivers of a group trip to watch the home team. Our team of expert and licensed professional drivers handles every aspect of driving to the big game. Just sit back and relax, while we wipe away any lingering stress from earlier in the day.
Eco Friendly Transportation
Traveling by charter bus is a great way to say you have gone green. Charter buses consume less fuel per passenger than the fuel consumed per passenger by people riding in other types of vehicles. A charter bus filled to passenger capacity will get more than five times the fuel economy than the fuel economy delivered by a standard four-door sedan.
Plenty of Storage Space
Many charter bus rental companies like to boast about the enormous amount of space they provide for storing personal possessions. However, after you look over one of our charter buses, you will quickly understand ST Charters and Buses delivers on the promise to provide solution driven mobility signature services. With everything you have to worry about when planning a large group trip, the last thing you want keeping you up at night is wondering whether the charter bus you rented has enough room for everyone's stuff. When you reserve one of our thoroughly inspected buses, you have the option to ask for more space to accommodate your unique storage needs.
We Accommodate Sports Teams of All Sizes
One of the primary reasons why tour operators, government agencies, and human resources departments turn to ST Charters and buses is because we offer the widest range of buses that accommodate groups of any size. As a school administrator, you might need only a 30-seat charter bus to take a hockey team and coaches to a rival's rink in supreme comfort. On the other hand, the organized of a class reunion trip to see the Houston Rockets might need a bus that has triple the seat capacity.
We Cater to Fans
When you think of sports teams transportation, you probably think of players, coaches, and family members. At ST Charters and Buses, we have carved a significant niche in fan group transportation. We can take a group of avid Texas Tech fans to watch a regional final of the NCAA tournament, as well as transport a large group of New Orleans Saints fans to the Big Easy for a weekend of high octane fun.
Customized Travel Itineraries
The group transportation specialists at ST Charters and Buses strongly believe we should be much more than a charter bus rental service. Our goal is to take care of all your travel needs from point A to point B. this means we find the quickest route to get from point A to point B by accessing the most advanced GPS system. We work closely with customers to devise travel itineraries that include mixing in a few cultural attractions in downtown Houston, TX before the Rockets take on the Warriors. Our travel itinerary service covers trips outside of the greater Houston area to Texas cities such as Austin and Dallas.
Athletes Need to Be Pampered
Athletes of all skill levels need to be rested before they compete for the glory of victory. This is why ST Charters and Buses emphasizes the supreme comfort enjoyed by every athlete that rides in one of our spacious charter buses. We offer plush seats that recline to keep the back stable during long trips. The players that ride on our charter buses enjoy crisp air conditioning and entertainment amenities that keep their minds off the big game.
Houston Shuttle Service
ST Charters and Buses does not drop off your group and then make you fend for yourselves after the big game. We also provide shuttle service to hotels, restaurants, and other entertainment venues. If you travel to San Antonio to watch the Rockets crush the Spurs, we will take your group everywhere they want to go during their time in San Antonio. You want a reliable transportation company that will pick you up and drop you off at the group's hotel by following the times established in the trip itinerary.
When Should You Rent a Bus for Sports Teams?
The question of when to reserve a charter bus is a hotly debated question within the group transportation industry. Since planning a large group outing requires an extensive amount of time, we encourage our customers to cut off the sign up date for a group trip at least two months before the big day. In addition, you also have to factor in the law of supply and demand. Our charter buses are in high demand during the peak tourist season running from Memorial Day until Labor Day. We also see a spike in bus rental demand around the winter holidays.
How to Get Started
Since time is of importance for organizing a group outing to a sporting event, we recommend you use the resources available on our website to help plan your trip. After reviewing the information ST Charters and Buses has to offer, you should be able to come up with a rough per person cost for the entire trip. We also run a blog that provides our readers with helpful tips in how to rent charter buses for large groups.
ST Charters and Buses takes the guesswork out of planning a group trip to see the Astros, Rockets, and Texans. We remove the stress caused by wringing your hands over when to schedule a charter bus departure for your team. Put your next group outing in the trusted hands of our charter bus rental experts. You can call our office at 1-979-587-7547 to speak with a highly trained customer service agent. We also offer the option for you to leave your contact information on our website form. You can expect a return phone call or email message within 24 hours of your initial call or contact form submission.