CHARTERED BUS RENTALS FOR RECREATIONAL EVENTS
ST Charters & Buses is Houston´s preferred Motor Coach Rental company; Ideal for School Field Trips, Clubs Transportation or Friend Excursions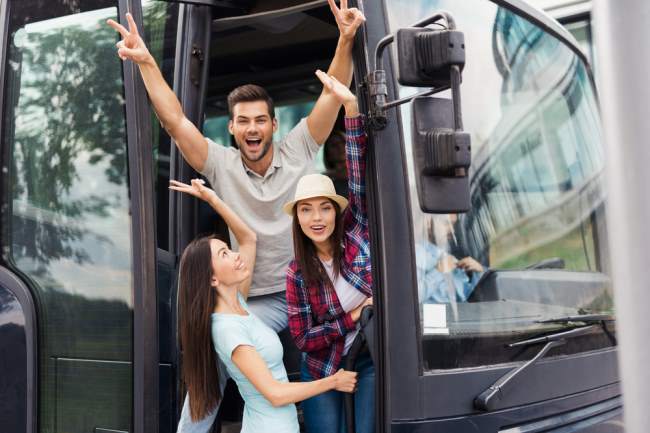 Need a Break from the City? Freedom lies just a Bus Tour Away
When you live in the city, life seems to naturally flow quicker than we'd like: everything and everyone is constantly on the go. The buzz of city life can be exciting, but also exhausting. So why not take a break, and spend a day -or a week!- just enjoying time with your loved ones? Whether your are dreaming of a weekend-get-away or a tailgate afternoon party, here at ST Charters & Buses we've got your back. So relax, take a deep breath, and read on.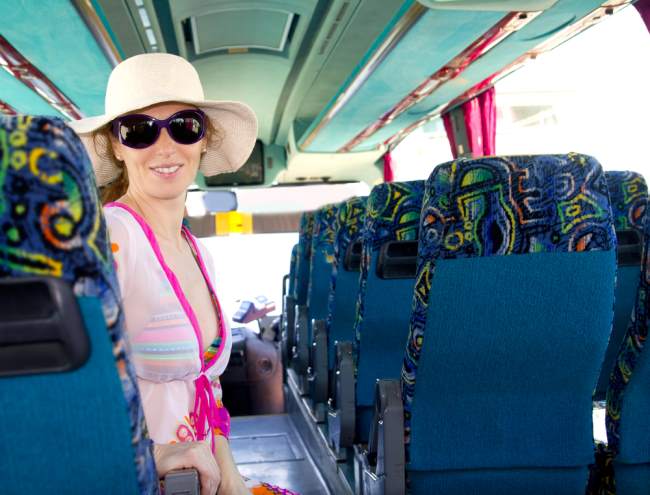 In Search of the Bus Trip of your Dreams:
Pack up and Book a Charter Bus with us!
Your adventure is our adventure, and we're excited for you to explore the many options we have to offer for your perfect vacation or field trip, no matter how big or small. Whether you're getting excited over a wine tour, a casino night adventure or a music festival, you won't need to worry over the logistics of your trip. Let us handle the stress of the road, sit back and enjoy the ride. Go ahead and have a great time. We'll do the driving.
Our comfortable, reliable, and wi-fi enabled rental buses are safe spaces to unwind while you reach your destination; turn un your favorite meditation app watch a movie,  share the fun of the moment on instagram, or simply have well deserved nap to unplug from reality. However, one of the greatest advantages of bus travel is that it allows you to connect with others –people you already know and love or like-minded travelers!– through a shared sense of adventure and fun.
Why not take the opportunity to spend some quality time strengthening old friendships, or building new ones, instead of driving? Traveling as a group allows you to save money, since each traveler's share of the cost is far less than in other modes of transportation – even less than if they drove their private cars!
ST Charters & Buses, as you'll soon find out, offers an experience in bus transportation that few other charter bus rental companies can match. We pride ourselves in bringing you an affordable yet deeply comfortable option for your journeys. Our temp-controlled, spacious charter coaches guarantee a pleasant trip wherever you're off to; from a fan visit to the hometown of the queen of tejano music Selena Quintanilla to NASA, the hub of space exploration, we've got you covered. Let our team of travel experts present you with innovative mobility solutions and affordable luxury options, to make your time with us as smooth, safe, and enjoyable as possible.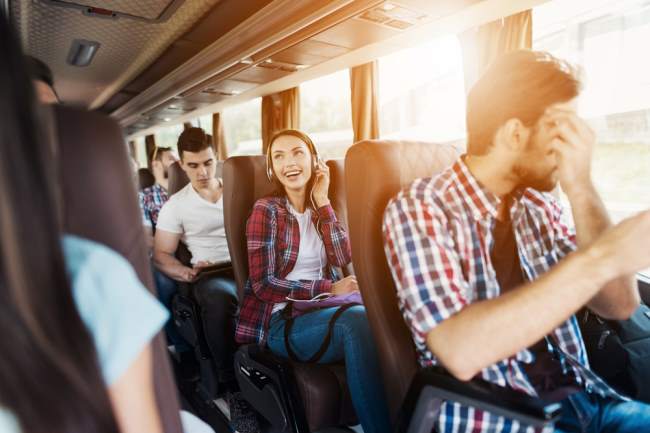 OUR TOUR BUS RENTALS IN HOUSTON
However, if you are here in Houston visiting from another city, rest assured we'll give you the best service available in town. Our team at ST Charters & Buses provides one of the finest services you can imagine for the traveling and sightseeing community in Houston. The largest city in Texas has the world to offer: art galleries, museums, crazy nightclubs, malls, five-stars restaurants and historic landmarks. Whether you choose to take the party bus or the tour bus, our first priority will always be to make sure you don't worry about anything but the adventure unfolding in front of you. Our fleet of coach buses can accommodate the needs of any type of globetrotter -or any tribe of globetrotters!- who wish to get around town without worrying about how to get to the next hot spot in their schedule. Houston is, after all, a large city with many jewels in its crown: from the Space Center to the Houston Livestock Show and Rodeo, our amazing team will make sure you don't miss a single thing in your bucket list. We're more than happy to help you plan your getaway in the Capital of the Sunbelt.
Instead of spending your time worrying about rush hour schedules, getting on time to multiple spots in one day, or even having to find a parking spot, wouldn't you prefer to leisurely enjoy your trip? Our charters, minibuses and motor coaches will make your expedition far more pleasant than you'd imagine, and our drivers' professionalism and knowledge of the city will most definitely make it even more memorable. What else could you wish for?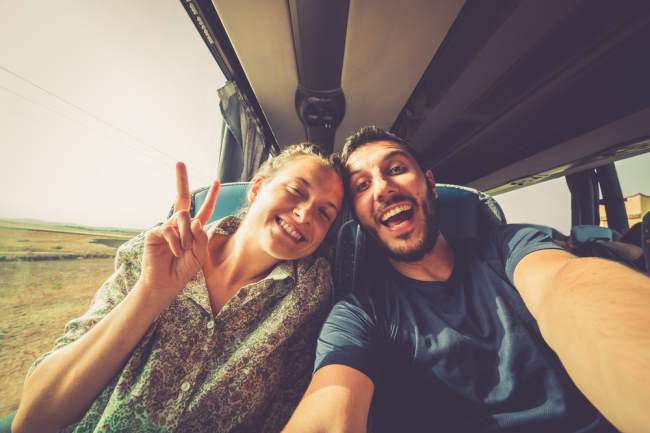 SIT BACK, RELAX, AND TRAVEL WITH ST CHARTERS & BUSES
Our team will help you relax and enjoy your trip in an environment that feels like home away from home- away from stress, worry, and the bumpy ride that frequently comes with going on a road trip. We can't wait to for you to see what else we have in store. Book your charter bus with us today and take your journeys to the next level. We'll help you get there!