TOUR BUS RENTALS IN HOUSTON
ST Charters & Buses is Houston´s preferred Motor Coach Rental company. Our Motor Coach Buses can handle any sized group for every tour or long trips you have on mind!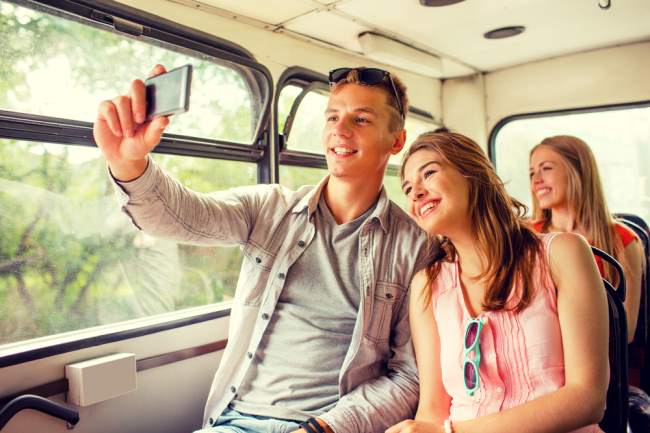 If you're looking to rent a chartered bus for an upcoming road trip or vacation, you've come to the right place. Here, at ST Charters & Buses we pride ourselves in catering to the taste and provisions of the most demanding tour organizers in the business by offering unparalleled safety, efficiency and comfort. We can't wait to let you see what we have in store for you and your clients!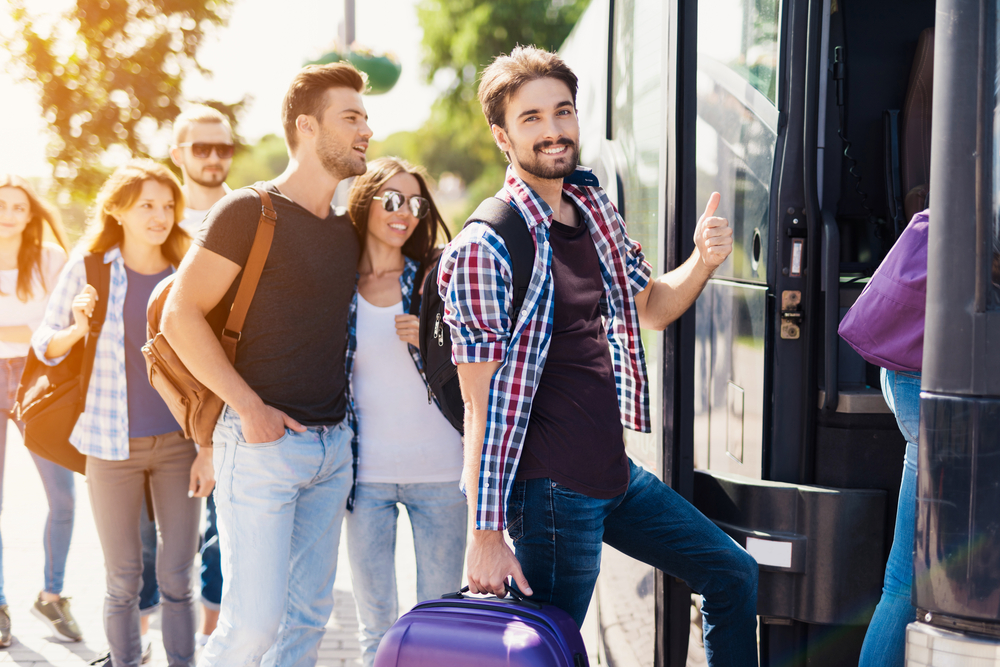 Renting a Charter Bus Service Just got Easier than Ever
In an industry where it can be confusing to distinguish between the different companies out there, sorting through charter bus prices, locations, and availability of (or lack thereof) bus transportation can make them seem very similar, and therefore difficult to compare. Look no further. ST Charters & Buses, as you'll soon find out, offers an experience that few other charter bus rental companies can match. Our unique web reservation service, our problem solving capabilities and our on board service are some of the benefits we offer to guarantee yours and your clients satisfaction. However, beyond our wonderfully spacious reclining seats –no middle seats!– and panoramic windows, what really sets us apart is our signature service. With 37 years of experience to back our service to you, you can rest assured we will work at your side to make your tour as smooth, safe and pleasant as possible.
By partnering with us, you won't have to sweat the details. We'll take charge of the logistics, making sure you have at your disposal an extensive fleet of some of the latest models in minibuses, charter buses, shuttles, party and wedding buses: all made readily available to swiftly and comfortably transport your clients anywhere in the continental United States and Canada. Our transportation experts will help you figure out the best options for your clients' specific needs. Whether you're organizing a destination trip or an escorted vacation trip, the spacious, wifi-enabled, Dual Climate Controlled coach buses we offer will surely take your clients' experience up a notch. Renting our coach buses is an ideal way to pamper them, but also to guarantee your peace of mind once the tour takes off.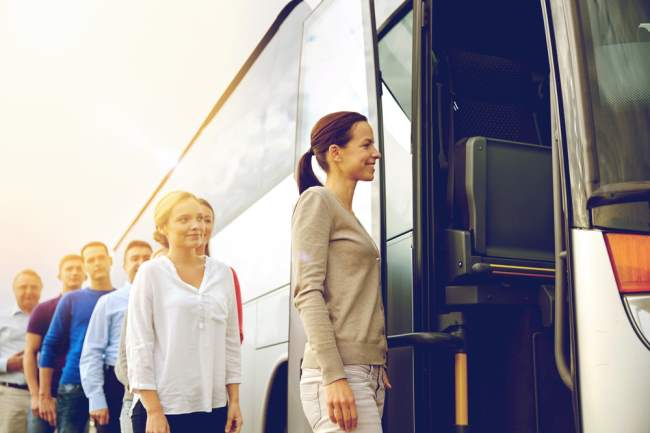 Our Tour Bus Rental Services
We offer the best cost-benefit ratio available in the market without compromising either safety or comfort. Our Volvo fleet safety standards, complemented by highly qualified personnel, guarantee that your clients will be taken care of; and all that at incredibly affordable prices. By ensuring your clients have an amazing experience traveling with us, we'll be tackling together our common goal. We understand the importance of creating synergies and value chains in our industry, and we don't want to take away your hard-earned profit. On the contrary: we want to help you out and grow with you. Your success is ours, too.
At ST Charters and Buses we've made it our business to make your business easier, so that you can focus your energies on your customers, and nothing else. We know every journey is its own adventure, that's why we pride ourselves in creating custom mobility solutions for any challenge presented to us, guaranteeing safe travel and affordable luxury every time. That is the pledge that upholds our signature.
If you aren't yet partnered with ST Charters and Buses, what are you waiting for? We would love to get to know you. We're looking forward to working with you and ensure the success of your tour programs. We'll give you the right assessment and all the tools you need to make your client's bus transportation experience impeccable; our team is committed to you, your business, and your clients.