Guaranteed Reliability
Best cost benefit ratio
The solution driven, mobility signature services

Does your company need a business trip? Does your family want to rent a bus for a pleasure trip in the United States? Does your school or your group of friends want to go on an excursion? ST Charters & Buses with more than 35 years of experience can help you with transportation logistics; just send us a message or use our online booking service!
ST Charters & Buses Inc.'s mission is to provide safe, punctual, comfortable chartered bus services with the best forward thinking technologies and customer service, generating stability and growth for its employees, shareholders and partners. FIND YOUR SOLUTION
ST Charters & Busses offers innovative and reliable chartered bus services to meet your groups needs.
Best Chartered Bus Services for:
Best Chartered Bus Services for:
Best Chartered Bus Services for:
First, be sure to have the essential information for your trip figured out. You will need to have the following key information ready:
Pick up time and location
Destination
Itinerary
Date and duration
Number of passangers
Special needs and amenities required
OUR CHARTERED BUS FLEET
Comfortable seats, air conditioning, total cleanliness, punctuality, confidence and quality are some of the characteristics that our team and our Chartered Bus services provide.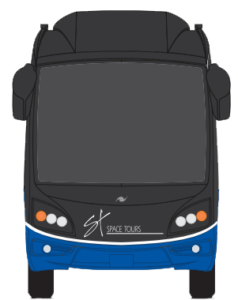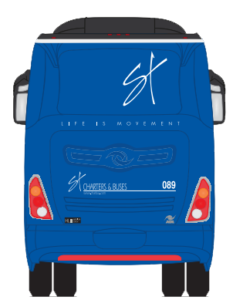 WHAT MAKES US DIFFERENT?
We offer the best Chartered Bus services throughout the Houston area. Our drive to deliver innovative and reliable mobility services, coupled with our outstanding customer service, sets us apart from the competition. We provide an easy and friendly way to quote and book the chartered bus service you need.
"With more than 35 years of experience, Grupo Space Tours is a unique company of its kind globally since it incorporates the entire value chain of the industry in the same group, from the manufacture of buses of the highest quality and technology in the market, to run their buses to take passengers to their destination in a comfortable way and with the highest industry safety index."
ST Charters & Buses



Book your Chartered Bus Today!
Call Us On +1 (832) 389 7338 or Email Us at: info@charbus.com
Book Now