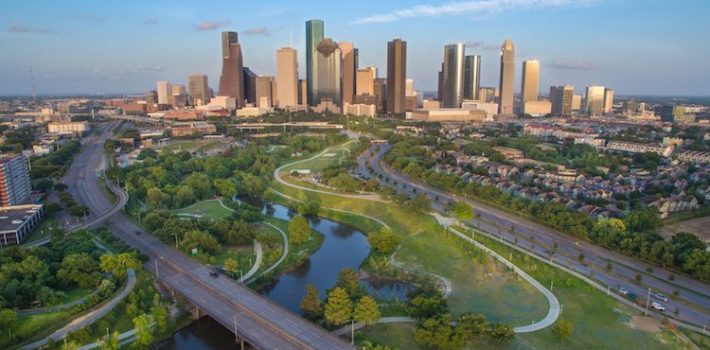 Planning for a school field trip can be a nightmare. Constantly changing head counts and trying to organize multiple vehicles to leave and arrive at the same time can cause the calmest and most collected event planner to pull out his or her hair.
We have a solution that puts you in the driver's seat, without actually having to get behind the wheel of a car.
Welcome to ST Charters and Buses. We offer solution driven mobility signature services for tour operators, government agencies, and human resources departments in both the public and private sector.
Overview of ST Charters and Buses
What exactly does "solution driven mobility signature services" mean? At ST Charters and Buses, it means making a strong commitment to ensuring every student that rides on one of our buses enjoys a safe trip on board a highly reliable mode of group transportation. Our commitment to delivering unsurpassed safety begins with a comprehensive training program that every driver must complete before taking control of a bus that takes dozens of students to points of interest in and around greater Houston, Texas.
Safety is our number one priority and it does not end with extensive driver training. ST Charters and Buses owns a bus fleet that comes with the most advanced safety features, from rear assist technology that alerts drivers to oncoming vehicles to a lane adjustment tool that keeps children safe in the correct driving lane. Not only are our buses considered the safest modes of transportation for field trips, our team of dedicated professionals performs frequent inspections that exceed the safety standards mandated by any government agency. Knowing that it is important to keep kids occupied during school field trips, we equip our buses with state-of-the-art amenities including Wi-Fi, DVD players, and super soft plush seats.
Why Renting a Bus Makes Sense for Your Group
Maybe it's cheaper to organize a school field trip by using a large number of vehicles. However, it's not the easiest way to get a group of kids from point A to point B.
Here are some other reasons why renting a bus makes sense for your group:
Going Green is the Way to Go
You might not know this, but when you travel with a large group by bus, you use much less fuel per person than if you decided to travel in multiple smaller cars. A bus filled to capacity with passengers gets nearly five more times the fuel economy than a car caravan traveling to the same destination. Tour operators understand the fuel economy benefits of traveling by charter bus, but you probably did not know that ST Charters and Buses owns a fleet of buses that are the most fuel efficient buses available in South Texas.
Better Safe than Sorry
Let's get this one out of the way: Traveling by bus on a field trip remains the safest way to take school field trips. On top of that, ST Charters and Buses dedicates its mission to training its drivers and buying only the safest charter buses available in the greater Houston, TX market.
Money Saver
Sure, the big, shiny bus you look over on our lot appears to be a machine that costs a lot of money to rent.
Appearances are deceiving. Everyone from a tour operator to the head of a large business human resources department benefits financially by renting a charter bus from ST Charters and Buses. In addition, the cost per passenger when renting a bus is less expensive than the cost per passenger for any other form of transportation used on a school field trip.
Stress Meter at Zero
Having to deal with trip planning logistics is stressful enough. Having to deal with other drivers is enough to make you want to stay home altogether. Sit down, kick back, and relax on one of our buses, as one of our thoroughly trained drivers handles the honking horns, unexpected construction zones, and all the obnoxious drivers for you.
Leave the Uncomfortable School Buses Behind
Tour operators and business HR departments that like to save money tend to go with the standard yellow school buses we see make countless stops and starts in the morning and afternoon. By renting a large charter bus from ST Charters and Buses, you get to enjoy an air conditioned ride that includes pristine restrooms, soft reclining seats, and a wide variety of entertainment options. Why squirm and sweat in your seat, when you can take just one of our comfortable buses anywhere you want in the Lone Star State.
Not Just Field Trips for Kids
We know the common perception of a field trip is taking school age children to points of interest such as the Houston Zoo and The Museum of Fine Arts. At ST Charters and Buses, we make sure to explain how our charter buses work logistically well for planners organizing trips for other reasons.
Here are a few of the other types of field trips we have provided "solution driven mobility signature services."
Off-site faculty meeting and social events
College and professional sporting events
College tours
Church outings
College campus Greek events
Political campaign rallies
Let Us Help with Field Trip Planning
You can go with a bus rental company that simply shows up on the day of the big field trip by parking a huge bus in the school lot. We like to think that tour operators, government agencies, and the human resources department at schools and business can use the expertise of the event planners working at ST Charters and Buses. Although planning a field trip can be a fun way to connect with different parents, you can reduce the number of time consuming tasks by working with our team of highly rated charter bus planners.
Here's how we can help:
Determine the number of students taking the field trip
Calculate the cost of the entire day
Gain formal permission from parents
Decide how many buses are needed
Recruit adult chaperones
Verify the age appropriateness of educational programs
Field Trip Planning Tips
If you decide to keep 100% of the field trip planning in house, we want to ensure your special day goes without a hitch. We recommend reserving one or more charter buses at least two months in advance of your field trip. If your day with the kids occurs during summer, you should make the bus reservation at least four months in advance of the special day. We encourage event planners to spend plenty of time at the venue or venues that we drive to during a field trip. You want to know where everything is located, from the restrooms to the nearest emergency exit. It is important to confirm the final head count of students, as well as to submit all of the paperwork requested by the venue or venues on the field trip itinerary. Make sure to have at least one contact phone number in case you have any questions or need an urgent request to be fulfilled.
Rent a Bus from ST Charters and Buses
Taking a field trip for educational purposes is one of the most effective teaching tools available to educators. We want you to spend most of your time planning the educational component of a field trip, not the numerous logistical factors that can leave you pulling your hair out in frustration.
Whether you run a touring company or make the field trip decisions from the school human resources department, we want you to know that ST Charters and Buses delivers the following services:
Route planning
One contact representative for convenience of communication
Professionally trained and licensed drivers
Efficient dispatchers
Department of Transportation (DOT) approved charter buses
Detailed insurance coverage
Live customer service representatives
Transportation consultation
Let's Get Started
We understand that getting the ball rolling for planning a field trip can be tough. However, if you wait too long, the highly anticipated day can pass by without anyone enjoying the features of one of the world renowned cultural and historical venues located in greater Houston. We encourage you to read our pricing guide, as well as our blog. ST Charters and Buses focuses its blog posts on helping you make important field trip decisions like figuring out the best bus option for your group and deciding on what time to leave school and what time to return home.
From a small group to a large class, ST Charters and Buses offers the most affordable field trip logistical services. We encourage you to get the ball rolling now on your next field trip by leaving your contact info on our website or calling our office to speak with a live customer service representative. We are available to provide logistical and consulting services 24 hours per day, seven days a week to ensure we match your scheduling needs.
Go with the bus rental company that has established itself as the leader in offering safe field trip transportation on board highly comfortable charter buses.
Go with the bus rental leader in Houston. Go with ST Charters and Buses.